6 beer samples (~5 oz pours)

2 historic pubs

2.5 hours (tour duration)

0.8 miles (walking distance)

$45 per person + online booking fee

7PM Tuesdays, Thursdays, Fridays, Saturdays

3:30PM Sundays

Starts at Kells Irish Restaurant & Pub
112 SW 2nd Ave
Portland, Oregon 97204 (map)
*Advanced tickets required!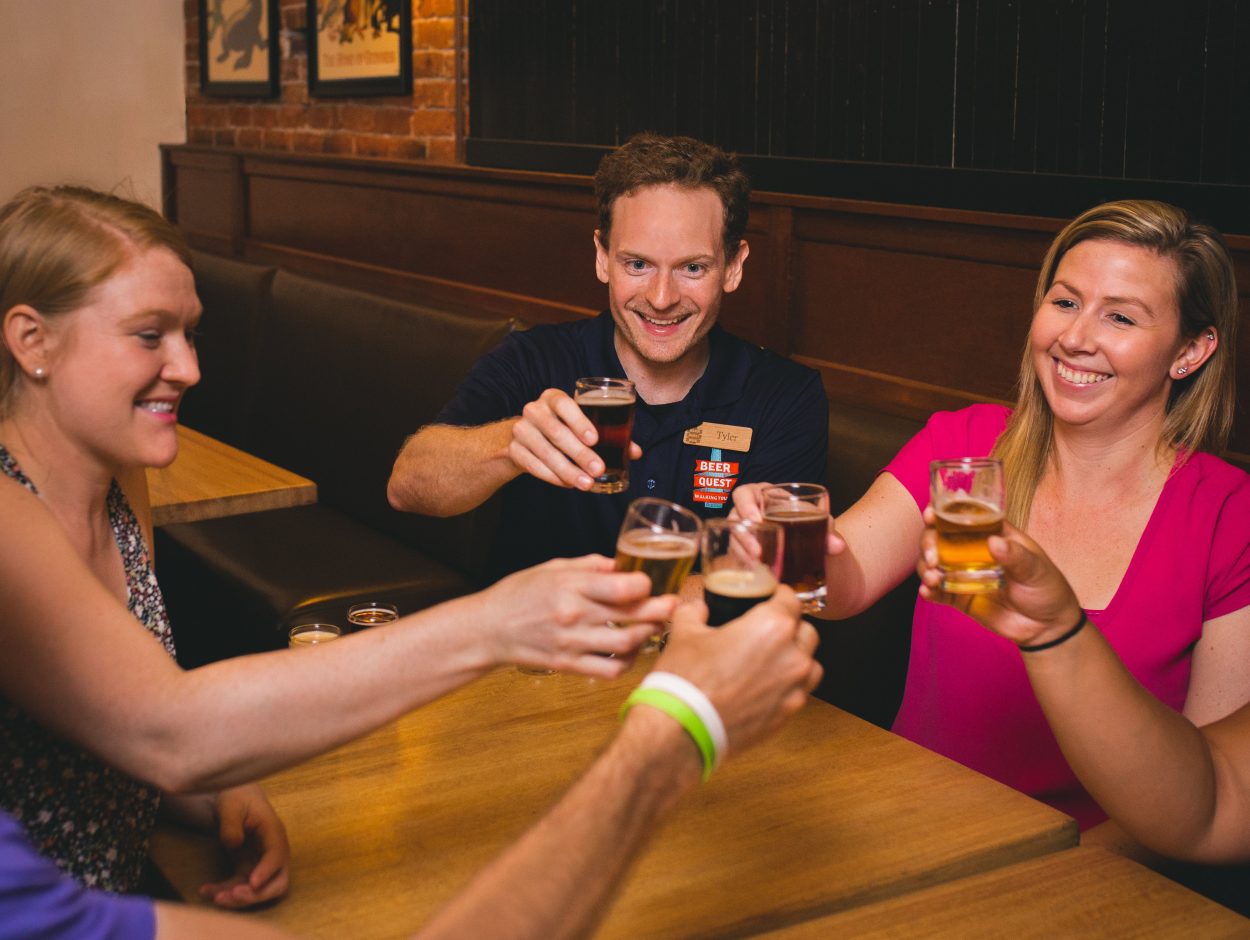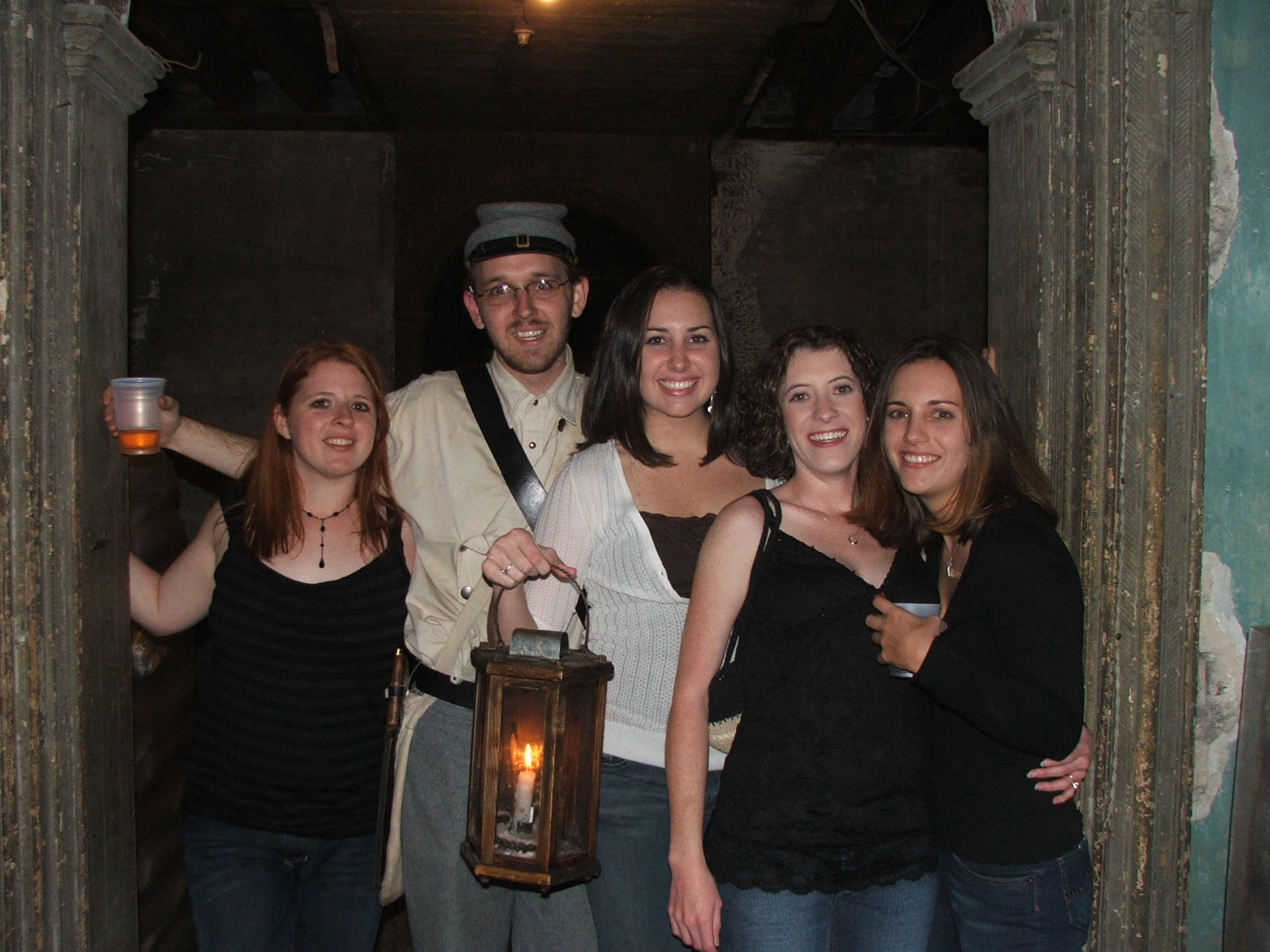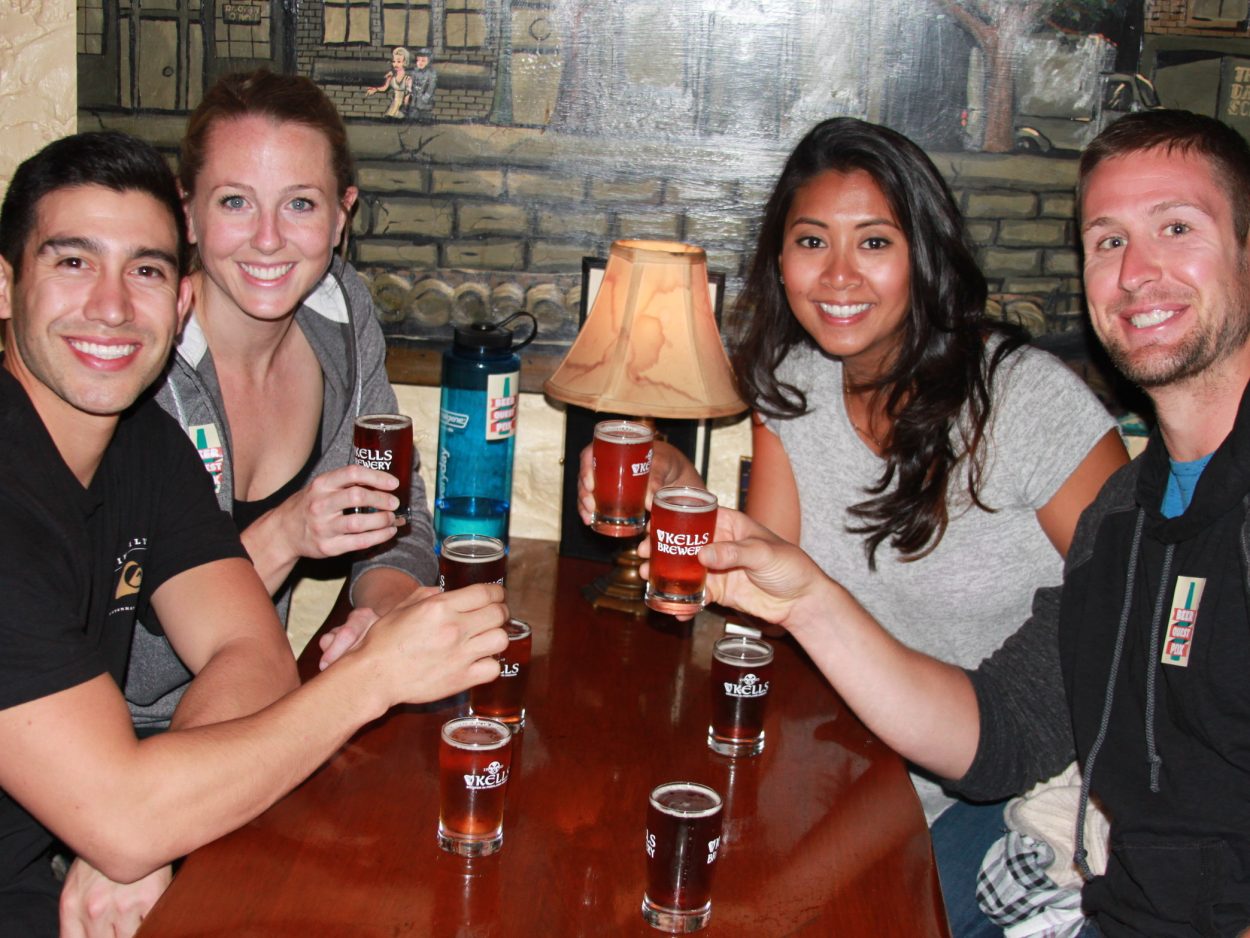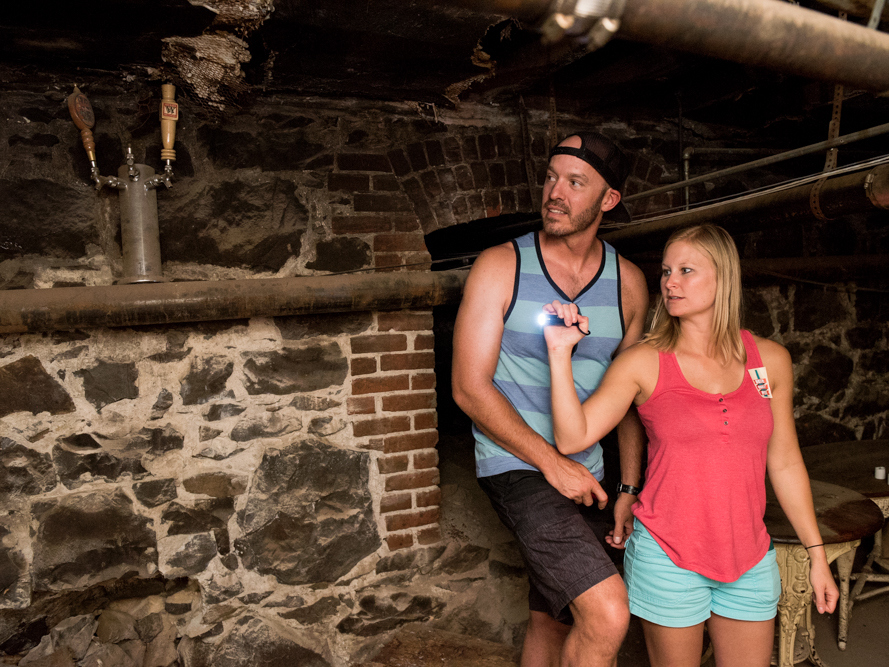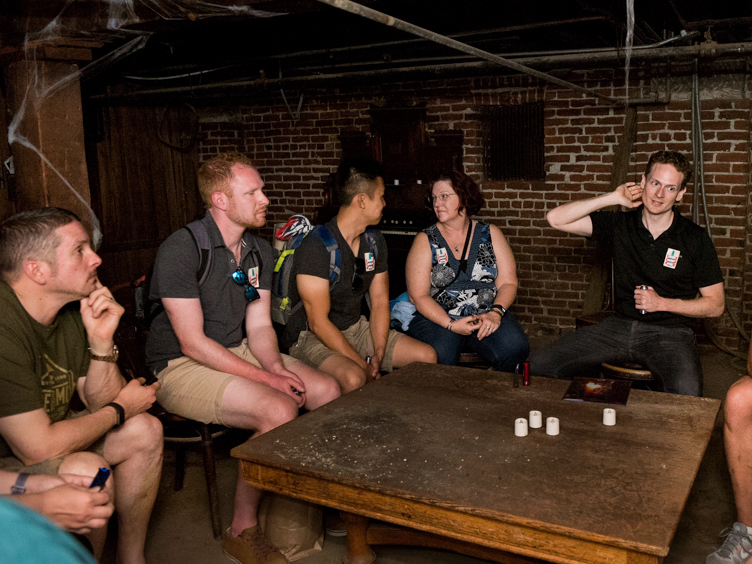 Uncover Portland's dark side on this spine-tingling walking tour and hear first-hand accounts of paranormal encounters – all while sampling 6 local beers!
The Old Town District in downtown Portland, Oregon is lined with beautiful historic buildings and cobblestone streets. Lively with restaurants and nightlife today, 100 years ago Old Town was home to many of Portland's less savory characters – gangsters, murderers, prostitutes and opium fiends. Our expert tour guides regale you with stores about these criminals and the ghost's they've left behind.
In the 1800's, locals steered clear of Portland's Old Town District as it was notoriously dangerous and a hotbed for kidnapping. Unknowing sailors were ruthlessly abducted and whisked away through an underground labyrinth known as the Shanghai Tunnels.
This tour includes an exclusive 20-minute visit underground into one of Portland's original Shanghai Tunnels. Please note you will encounter dirt/mud floors and a dark, enclosed space during this brief underground experience! This eerie tunnel system has been featured on the TV show "Ghost Adventures" and is known as one of Portland's most haunted places.
The Haunted Pub Tour is roughly 2.5 hours. The tour stops at 2 local pubs and includes 6 local craft beer samples.
Tour operates all year round. Note special dates and times during peak months and holidays.

A perennial favorite with the locals, as well as one of the best places in town to watch soccer. Beers sampled have included Irish Red, "Irish Pale Ale" IPA, and Irish Stout (Nitro), among others.www.kellsportland.com

Voted "One of the Best Pizzeria Brewpubs" by Thrillist, Old Town Pizza is housed in the former Merchant Hotel, known as Portland's most haunted building (highlighted on an episode of the Travel Channels' "Ghost Adventures"). Beers sampled have included award-winning Sun-Dazed Kölsch, Paulie's Not Irish Red, and "Shanghai'd" IPA, among a rotating selection. www.oldtownpizza.com